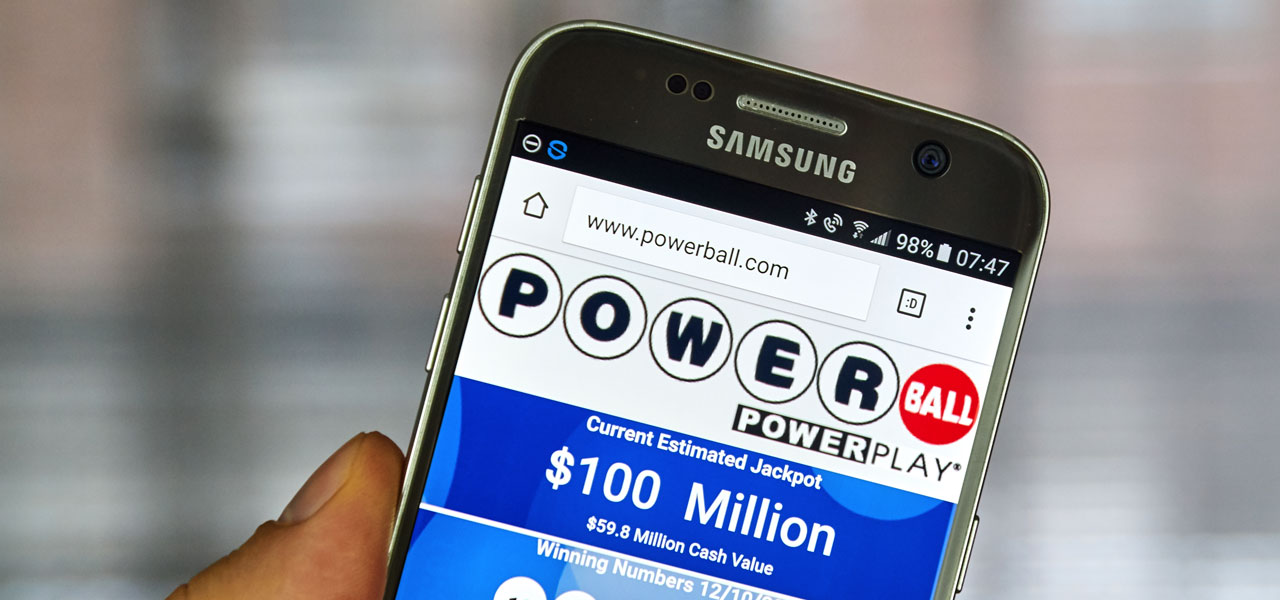 16 May

How to Play the Powerball

Do you ever dream of holding a ticket that could change your life? Powerball can make those dreams real. Below, we will uncover the secrets to how to play Powerball and provide you with all the necessary information to participate in this thrilling game.

Get ready to discover the path to winning big and make your own jackpot journey.
What is Powerball?
Powerball is a game that has grabbed the attention of millions worldwide with its huge jackpots and thrilling gameplay. It's an exciting lottery game based on the famous American lottery.
What makes Powerball special is that it uses two barrels to draw numbers—one for the main numbers and another for the Powerball number. You can win different prizes depending on which numbers you match, and the top prize is huge. In fact, Powerball guarantees a minimum jackpot of $4 million, but it can go much higher. In 2019, one lucky winner even took home a record-breaking $150 million.
How to Play the Powerball
Now that you know what Powerball could offer,  learn how to play Powerball below so you can start enjoying the game.
There are nine ways to win a prize in Powerball. The jackpot, which grows until it's won, is obtained by matching all five white balls in any order along with the red Powerball.
Here's how to play Powerball:
Choose five numbers between 1 and 69 for the white balls.
Then, select one number between 1 and 26 for the red Powerball.
You can either use a play slip to mark your chosen numbers or let the lottery terminal generate them randomly.
Powerball costs $2 per play, except in Idaho and Montana, where it's bundled with a Power Play option for a minimum purchase price of $3 per play. Powerball drawings take place every Monday, Wednesday, and Saturday at 10:59 pm ET in the Florida Lottery draw studio in Tallahassee.
Frequently Asked Questions  
Even after knowing how to play Powerball, we understand you may have more questions about the game. You can find answers to some common Powerball questions here besides "How to play Powerball." Whether you're new to the game or just have some questions, you may find the answers helpful so read on. From how the jackpot is calculated to how to claim your prize, we've got you covered.
How is the jackpot amount determined?
The Powerball jackpot amount is calculated in a unique way. It uses a pari-mutuel system, which means its value varies based on ticket sales and winners. In Powerball, 50 percent of the ticket sales revenue goes into the prize pool.  Out of that, between 60 and 68 percent is allocated to the jackpot, depending on how much was won in the previous draw.
How old do I need to be to play Powerball?
The minimum age requirement to play Powerball is generally 18 years old in most states. States may have different minimum ages, however. As an example, Nebraska requires the playing age to be 19, while Arizona, Iowa, Louisiana, and Mississippi require 21 or older.
What are the chances of winning a prize in Powerball?
The odds of winning a prize in Powerball are approximately 1 in 24.87. This means that for every 24.87 tickets sold, on average, one ticket will win a prize. The odds of winning the Powerball jackpot, on the other hand, are much more challenging, with odds of approximately 1 in 292,201,338. This means that your chances of hitting that coveted jackpot are quite rare.
But don't be discouraged! Remember that the odds are based on the total number of possible combinations and the specific number of tickets sold for each draw. While the odds may seem daunting, someone has to win eventually, and it could be you!
How do I claim my Powerball prizes?
The process for claiming your Powerball prizes may vary depending on the amount you've won and the state where you purchased your Powerball ticket. Here's a general overview:
For prizes under $600: In most states, you can claim prizes of less than $600 directly from any authorized lottery retailer or Powerball retailer. They will be able to pay out your winnings on the spot.
For prizes over $600: If you've won a prize exceeding $600, you will typically need to visit a regional lottery office or the central headquarters to claim your prize. These offices are specifically set up to handle larger payouts and ensure a smooth claims process.
Mail-in claims: Some states offer the option to claim your prize by mail. You'll need to follow the specific instructions provided by the state lottery for mailing in your winning ticket and necessary documentation.
The state lottery or their official website will have detailed information about how to claim your Powerball jackpot prizes. Each state has its own rules and procedures for prize claims, so make sure to check with your state lottery.
How long do I have to claim my Powerball prize?
The timeframe for claiming your Powerball prize varies by state. From the date of the
winning draw, you usually have 90 days to a year to claim your prize. Make sure to check the specific rules of your state's lottery for the exact deadline.
If you play Powerball online and land the winning numbers, you'll receive an automatic email notification. This makes it easier for you to stay informed about your winnings and take the necessary steps to claim your prize.
Now You're All Set to Play Powerball
Now that you know how to play Powerball and the amazing opportunities it presents, it's time to begin your own Powerball adventure. Don't let the odds discourage you, as you might just hold the winning ticket to a life-changing win. Remember to approach the game responsibly and set a budget that suits your financial situation even when you already know how to play Powerball.
The official Powerball website is a great place to find out more about Powerball if you have more questions. Lottery Current can also be your go-to source for all things lottery-related. With us, you don't have to endlessly look up terms like "quick pick," "draw date," "consecutive drawings," "next drawing," "annuity," and "multiplier" online.
Stay up-to-date with the latest lottery news and results by visiting Lottery Current! Good luck and happy playing!