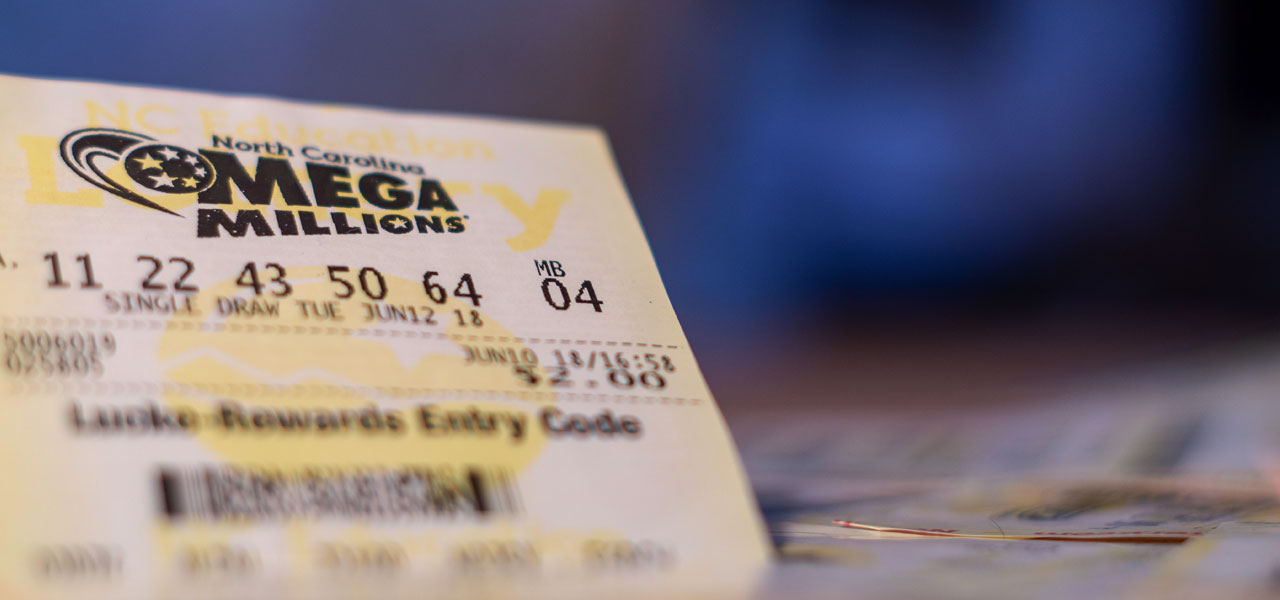 14 May

How to Play Mega Millions

Have you been dreaming of winning a huge jackpot and making all your wishes come true? Many people share the same dream!

Mega Millions is a game that has inspired millions of people to try their luck and win life-changing amounts of money. And you're in luck as in this blog, we'll explain how to play Mega Millions. You're about to learn everything you need to know about Mega Millions including the game rules.
What is Mega Millions?
Before we dive into the specifics of how to play Mega Millions, it's crucial that you grasp the essence of this lottery game.
Mega Millions is an exciting lottery game played across multiple states. What makes it so exciting is that the jackpots can reach mind-blowing amounts. This is because all participating states contribute to them. The jackpot starts at a minimum of $20 million. And this keeps growing until someone matches all six numbers.
This lottery game offers a total of nine prize levels, meaning there are multiple chances to win not just the jackpot but also non-jackpot prizes. You can still win lower-tier prizes ranging from $2 to an incredible $1,000,000 even if you don't hit the jackpot. There's even a Megaplier® option where you can multiply your winnings up to a whopping $5,000,000.
How to Play Mega Millions
Now that you understand Mega Millions, let's learn how to play this thrilling game. By following a few easy steps, you'll be prepared to start your Mega Millions journey and improve your chances of winning big.
Mega Millions tickets cost $2.00 per play. To get started, players can choose six numbers from two separate pools of Mega Ball numbers. Pick five different numbers from 1 to 70, known as the white balls, and select one number from 1 to 25, called the gold Mega Ball. Alternatively, you can opt for the Easy Pick/Quick Pick option, where the system randomly generates the numbers for you.
To win the jackpot, you must match all six winning numbers drawn in a particular Mega Millions drawing. The jackpot amount varies and is based on ticket sales. The starting jackpot will be announced before each drawing takes place.
Mega Millions offers a total of nine ways to win prizes. These prizes range from the jackpot, which is the highest prize, down to a $2 prize. So, even if you don't match all the numbers for the jackpot, you still have multiple opportunities to win something. You can get a play slip from a local lottery retailer or an online lotto retailer depending on your location.
Frequently Asked Questions
You now know how to play Mega Millions, so the next step is to get a ticket. Then, familiarize yourself with the draw date, where to check the winning numbers for the next drawing, the payout possibilities for your prize, and your claim alternatives.
Where can I find the results?
You can find them on the official Mega Millions website. Winning numbers are typically posted soon after each drawing, and information on the number of winners is usually available on Wednesday and Saturday mornings, once the lottery's security team has verified ticket sales.
Alternatively, some lotteries offer email or text notifications with winning numbers after each draw. To find out if this service is available in your area, visit the Where to Play page on the Mega Millions website.
What if I win?
If you win the Mega Millions jackpot, you have two options to choose from:
Annuity Option: With this option, the jackpot is paid out in a series of payments. It starts with one immediate payment, followed by 29 annual payments. Each subsequent payment is 5% larger than the previous one. This helps safeguard winners' lifestyles and purchasing power, especially during periods of inflation.
Cash Option: Alternatively, you can choose to receive a one-time, lump-sum payment. This payment is equivalent to the total cash in the Mega Millions jackpot prize pool at the time of your win.
The choice between the annuity option and the cash option depends on your personal circumstances and financial goals.
How to claim a win?
If your ticket is a winner, here are the options for collecting your prize:
Claim In Person
You can claim prizes of $600 or more in person. Simply walk-in to either Lottery Headquarters or any district office during regular Lottery business hours. Prizes ranging from $600 to $999,999, for games without an annual payment option, can be claimed in person at any Lottery district office. For prizes of $1 million or more, including prizes with an annual payment option, you can claim them in person at Lottery Headquarters.
Claim By Drop-Off
For prizes valued at $600 or more, you have the option to claim them by drop-off at any lottery district office. To claim your prize via drop-off, place the winning ticket(s), Winner Claim Form, and required documentation in an envelope and drop it off at Lottery Headquarters or a district office.
Processing usually takes 10-14 days, and the check will be mailed to your address. The deadline for submitting validated tickets is either the 30th day after the claim deadline for Draw game tickets or the 90th day after the official end of the game for Scratch-Off or Fast Play tickets.
Claim By Mail
Players can claim prizes of any value by mailing their winning ticket(s), a Winner Claim Form, and required documentation to any official lottery office. Prizes of $1 million or more and those with an annual payment option will be forwarded to Lottery Headquarters.
The processing time for mailed tickets is approximately 30-45 days. Tickets must be postmarked before the deadline and all required documentation must be received by the Lottery before the applicable extended claim date, or the prize will be forfeited.
Have Fun Playing Mega Millions
Now that you know how to play Mega Millions, it's time to get a ticket and follow the steps outlined above. Don't forget to check the results and familiarize yourself with the payout options and claim procedures in case you win. Armed with this information, you're fully prepared to embark on your Mega Millions journey and chase your dreams of winning big. Good luck and happy playing!