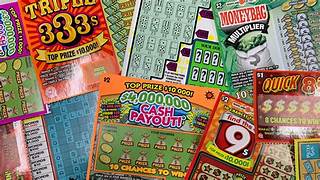 25 Jun

Turners Falls Resident Wins $4 Million Lottery Prize

A resident of Turners Falls, named Jose Diaz, struck luck by winning a $4 million prize from a lottery ticket. Diaz's plan is to utilize this newfound fortune to pay off the mortgage on his house.

The Massachusetts State Lottery confirmed that Diaz achieved this significant win through the "100X The Money" instant ticket game. He purchased the winning ticket at Zee Mart, located at 15 Locust St. in Northampton. As a result, the store will be awarded a $40,000 payment for selling the winning ticket.

Opting for the cash option, Diaz received a lump sum payment of $2,600,000 before taxes as his prize.

During the year 2023, the two largest lottery prizes won in Massachusetts were jackpot prizes of $33 million and $31 million from the Mega Millions game. Interestingly, these two winning tickets were sold one week apart.

The $33 million jackpot ticket for the drawing on Tuesday, January 24, was purchased from a Stop & Shop store in Belchertown. The fortunate winner came forward to claim the prize on March 1, with the prize being managed by the Skylark Group Trust.

On January 31, the $31 million Mega Millions jackpot ticket was won. It was bought from a Gibbs gas station in Woburn, and the victorious player claimed the prize on March 8, with the assistance of S & L Trust.