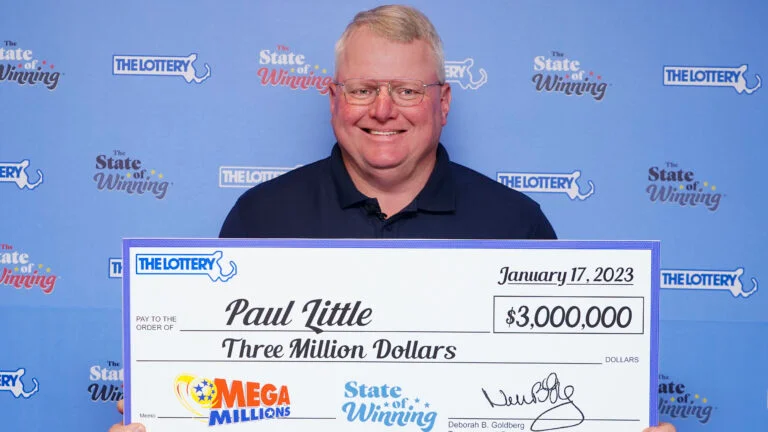 04 Jul

Rightful Winner of $3M Mega Millions Collects After Ticket Stolen

After a thorough four-month investigation into the stolen ticket, a man from Massachusetts has finally claimed his prize from the Mega Millions lottery. The incident unfolded when a convenience store clerk allegedly stole the winning ticket purchased by the man, Paul Little of Lakeville, Mass.

Little realized his mistake shortly after leaving the Lakeville convenience store without his tickets. He had briefly searched for them but concluded that he had lost them. It was the next customer who purchased lottery tickets at the store who noticed Little's two tickets still sitting in the terminal. This customer promptly informed the clerk, who, instead of returning the tickets, allegedly pocketed them.

Carly Nunes, the clerk in question, now faces charges for her involvement in the scheme. She pleaded not guilty to charges of larceny, attempted larceny, presentation of a false claim, and witness intimidation. Nunes, accompanied by a coworker from the convenience store, traveled to the Massachusetts State Lottery Headquarters in Dorchester to redeem the lottery prize just two days after Little's purchase. However, due to the damaged state of the torn and burned winning ticket, coupled with an argument that ensued between Nunes and her coworker in the lottery office lobby, the lottery office launched an investigation and notified state police.

The subsequent months saw a collaborative effort between state and local police and the Massachusetts State Lottery Commission. They extensively reviewed surveillance footage from the convenience store, displayed flyers with the rightful owner's face throughout the town, and conducted interviews in the local community. After approximately a month of searching, Little was finally identified and interviewed by the police.

During a press conference held on Friday, Little expressed his excitement at finally receiving his winnings and extended well wishes to Nunes. He thanked the many individuals who had worked on his behalf to bring him to this point. Little had purchased a lucky Mega Millions Quic Pic ticket for $2 and added an extra $1 for a multiplier, which ultimately boosted his prize from $1 million to $3 million. Despite his significant win, Little, a diesel mechanic specializing in marine engines, intends to continue working until things settle down. He acknowledged that the prize opens up new possibilities for him but emphasized the importance of patience.

Little revealed that around 29% of his prize would be deducted for taxes and fees. Despite the alleged theft committed by Nunes, the store where the winning ticket was sold, now known as Lakeville Market & Liquors, received a $30,000 bonus from the lottery office for selling the winning ticket, according to their statement.

In conclusion, after an extensive investigation and the resolution of the stolen ticket case, Paul Little has finally claimed his well-deserved Mega Millions lottery prize.