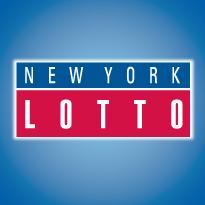 11 Nov

New Yorkers Are Winning Big with Lotto & Scratch Off Games


Two fortunate residents of New York celebrated their newfound millionaire status on the same remarkable day, thanks to their victories in the state's lottery games. In a stroke of luck, one man clinched a staggering $9.6 million windfall by correctly matching six numbers in the New York LOTTO jackpot, while another gentleman secured a cool $1 million prize from an HGTV lottery scratch-off game.

Robert Reda, hailing from Suffern, New York, emerged victorious in the New York Lotto drawing on September 2nd, securing his substantial jackpot by matching the numbers 13, 37, 40, 45, 47, and 52. The Bonus Number, 09, played a pivotal role in determining the second prize. Reda, who purchased his winning ticket at Yas Quick Mart on 191 Route 59, opted for a lump sum payment of $3,308,147, after necessary withholdings, when he visited the New York Lottery headquarters on Wednesday.

On the same auspicious day, Dylan Schute from Wolcott in Wayne County made his way to the New York Lottery headquarters to claim his $1 million prize. Schute achieved this remarkable feat by winning the top prize in the HGTV My Lottery Dream Home scratch-off game. The winning ticket was purchased at Bob's Supermarket on Park Lane. Following mandatory tax deductions, Schute received a lump sum payment of $650,212, becoming the final player to secure a top prize in the game.

The HGTV My Lottery Dream Home scratch-off game has now concluded all top prize claims, but players still have until September 14, 2024, to claim valid lower-tier prizes. The New York Lottery's scratch-off games contributed significantly to the fiscal year 2022-2023, generating a total sales revenue of $4,406,338,198, as reported by the lottery site.

For those unfamiliar with the New York LOTTO, it is an exclusive lottery game for New York residents, akin to the Powerball. Drawn twice a week on Wednesdays and Saturdays, each $1 play includes two games. The draw consists of six numbers between 1 and 59, with a bonus ball drawn from the remaining 53 numbers. Prizes are awarded for various winning combinations, with a minimum win of $1 for matching three numbers.

The HGTV My Lottery Dream Home is a $5 scratch-off game with a top prize of $1 million, offering players odds of 1 in 2470266.67 to win the top prize and 1 in 4.09 to win any prize. Lottery tickets, including those for these thrilling games, can be purchased at various locations, such as gas stations, convenience stores, grocery stores, and potentially even some airport terminals.