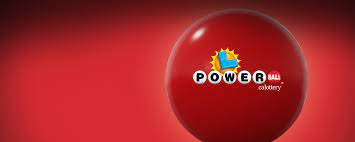 20 Jul

Historic $1 Billion Powerball Jackpot Ticket Sold in California

The Golden State Celebrates Multiple Wins with $448,750 Prizes!

In an unprecedented turn of events, a ticket sold in California has claimed the astonishing $1 billion Powerball jackpot. Wednesday's night drawing proved to be life-changing for the lucky winner, who matched all six numbers – 7, 10, 11, 13, 24, and the Powerball number 24.

The winning ticket was purchased at none other than Las Palmitas Mini Market, nestled in the heart of Los Angeles, adding to the city's allure as a hub of dreams coming true.

The California Lottery was abuzz with excitement, announcing the historic win via Twitter and capturing the Golden State's collective thrill. But that's not all – California also proved its generous spirit by selling SEVEN additional tickets that matched five numbers, missing only the Powerball, winning a substantial $448,750 each.

These fortunate secondary winners emerged from various locations across California, spreading the joy of newfound prosperity. The winning numbers resonated in Hayward, La Puente, Los Angeles, Northridge, San Francisco, Santa Clara, and South Lake Tahoe, bestowing blessings far and wide.

The upcoming Powerball drawing, scheduled for Saturday July 22,  estimated jackpot of $20 million.

For all those who dream of hitting the jackpot, this momentous win serves as a reminder that fortune favors the daring. As players across the nation eagerly anticipate the next drawing, the $1 billion Powerball jackpot will forever stand as a testament to the life-changing potential of these beloved games of chance. So, mark your calendars and join the race for the $20 million prize – who knows, the next winning ticket could be just one lucky number away!